Breath of Fire: Dragon Quarter
Goo Plasma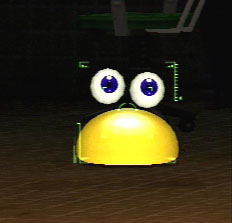 Attack
Defense
Magic
Speed
Move
Immune
25%
75%
Immune
Immune

Location
CorpLab
Steal
Boost Magic
Steal Rate
1:4
Drop
Plasma Maser

Skill: Jolt

Drop Rate
1:4
Goo Plasma
is an enemy within
Breath of Fire: Dragon Quarter
.
They vulnerable to fire-based attacks. Electric attacks will only heal them.
Related Enemies
Edit
Ad blocker interference detected!
Wikia is a free-to-use site that makes money from advertising. We have a modified experience for viewers using ad blockers

Wikia is not accessible if you've made further modifications. Remove the custom ad blocker rule(s) and the page will load as expected.