Home
Talk

12
1,408pages on
this wiki
Welcome to The Breath of Fire Wiki!
We are creating the ultimate online resource for the Breath of Fire series, and we need your help!
We are currently editing over 1,408 articles.
All pages can be edited, and you are welcome to join us and contribute to this wiki.

Popular Categories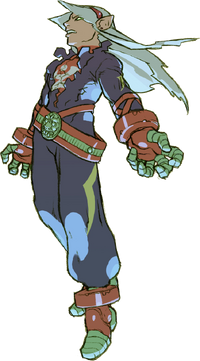 Fou-Lu is a character within Breath of Fire IV. He is an Endless, improperly summoned to the world by the Fou Empire, and is the other half of Ryu. Due to this, both share similar (although polar opposite) abilities and strengths. While initially a playable character at a few segments, he ends becoming the game's main antagonist by the end.
When he was summoned to the world, the summoning ritual was incomplete, so the soul of Fou-Lu was parted in two. The other part arrived in the world six-hundred years later than his alter-ego. Once Fou-Lu founded the Fou Empire, he fell into a deep slumber, awaiting Ryu. (more...) (Vote!)

Blogs
Holloween is just around the corner and was thinking that some of the characters from the series would really make great costumes this yr. I've seen tons of Mario and a few Links before but it would be awesome to see someone make a Ryu outfit or see someone dressed as Nina. If anyone has any Ideas …

Read more >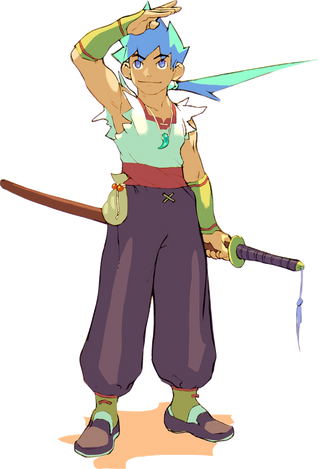 Artwork of Ryu from Breath of Fire IV.
Birthdays
---
Holidays
---
Wiki updates
Next Poll update in 12 days
(Event missing?)
Poll
Who has to be your favourite "version" of Ryu?
Previous Poll Results
In light of the recent reveal, what is your current opinion of Breath of Fire 6?
I'm not impressed/hyped (20 Votes)
Helping out
If you are new to editing wikis, see Help:Contents.
You can also check out the To-Do list found here: Breath of Fire:To-Do List
If you want to help but aren't sure where to start, try improving the various stub articles by expanding them.
Another helpful activity would be to check the list of wanted pages for frequently linked-to articles that don't exist yet.
You can find a list of useful templates at Category:Templates.