Theres some more info on Breath of Fire 6 that was just released a few days ago!
First off lets start with the new characters, they include:
Klaus - A great knight of the Schwartz Empire, may be involved with the invasion of Dragnier
Elise - Also a part of the Schwartz Empire (Also has a ugly outfit)
Jubei - Don't know much about him other than he has a eyepatch and he's old
Also Capcom has set up a new Facebook and Twitter for the game which can be found here:
If you want want to see the new info straight from the source you can see it here:
Official Website (In Japanese)
You can also check out our friends at Dragon-Tear.net on their Facebook page where one of the users has gone and translated their tweets and such:
BONUS TIME!!!
1. The rerelease of the Breath of Fire Complete Works is now avaliable to preorder at Amazon and other popular online retailers, it will be released on Sept. 9 2014
2.Looks like Nina (Breath of Fire 6) is getting her wings after all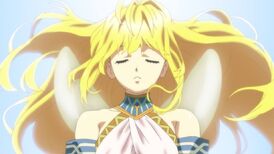 Ad blocker interference detected!
Wikia is a free-to-use site that makes money from advertising. We have a modified experience for viewers using ad blockers

Wikia is not accessible if you've made further modifications. Remove the custom ad blocker rule(s) and the page will load as expected.